Meet Our Vision Dance Director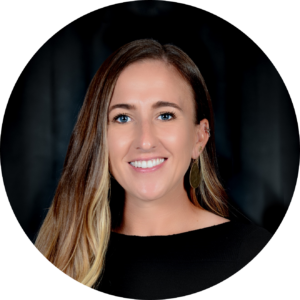 Katie Hopkins is a modern dancer, teacher, and choreographer who currently resides in Austin, TX. Specializing in movement, Katie has worked with many marching band and color guard programs around the country. Since moving to Texas in 2016, she has served as a choreographer and instructor for Claudia Taylor Johnson High School, Cedar Ridge High School, Westlake High School, and more. She is currently on staff with the 2018 DCI World Champion Santa Clara Vanguard where she choreographs and is responsible for the color guard movement program. Katie's drum corps career began in 2006 when she was a member of the Cadets color guard for four years. She then went on to teach and choreograph for the Cadets from 2010 to 2017.
Originally from Arlington Heights, Illinois, Katie received her Bachelor of Arts degree in Dance from Columbia College Chicago with a concentration in teaching and performance, and a minor in Arts, Entertainment and Media Management. She has been an artist with multimedia dance company, ARCOS (Austin, TX) since its founding in 2011, touring extensively in the US and UK, and assisting the directors on choreographic commissions and teaching professional classes. Katie is excited to start a new chapter with the Vandegrift Band and Vision Dance Company!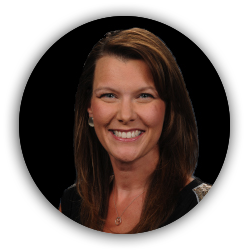 Holly Lyons is the Vision Administrative Coordinator. She is the former Owner and Creative Director of The Element: NewBraunfels Dance Center. Prior to opening her studio, she directed the Canyon High School Aristocat Dance Team and Canyon High School Dance Department in Comal County. She has instructed all levels of dance throughout Texas and the Central US since 1989. Holly is the current President of the Texas Dance Educators Association. She has served on the TDEA Executive board for the past 3 years, and is a 10year member of TDEA.
Holly is a former member of the World Famous Kilgore College Rangerettes and served as an officer her sophomore year. She is a graduate of Stephen F. Austin State University where she earned a Bachelor of Science in Dance and Kinesiology. While at SFA, she was a member of the Repertory Dance Company & SFA Pom Squad. Holly has instructed for American Dance/Drill Team for 20 years and has served in numerous leadership and executive roles.
Throughout her 20+ years of dance training, Holly has performed in the Texas State Fair with Willie Nelson, Cotton Bowl Halftime Performances & Parades, televised Thanksgiving Day Parades, Dallas Cowboys Halftime Performances, Houston Rockets Halftime Performances, Texas Governor George W. Bush's Inaugural Parade and Gala, World Cup Soccer Opening Ceremonies, Euro Disney in Paris, France, and Carnival in Nice, France. She has assisted with & performed in the MMA & Spirit of America All Star Dance Team Performance in the Macy's Thanksgiving Day Parade, and was featured in an article regarding leadership within dance teams in the November 2003 issue of the nationally circulated Dance Spirit Magazine.
She has been married to her husband, John, for 13 years and they have 3 beautiful children: Abigail, Jackson & William.