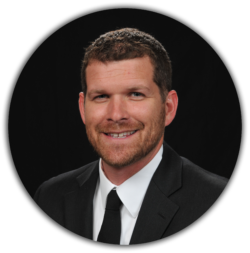 Mike Howard
Director of Bands
Director of the Marching Band
Director of the Wind Ensemble
Director of the Jazz Band, Program Administration
512-570-2366 Mike.Howard@leanderisd.org
Mr. Howard is currently in his 11th year at Vandegrift High School and in his 17th year of teaching h igh school band. He was one of the founding directors of the band when VHS opened in 2009 and became Head Band Director in the Fall of 2014. While at Vandegrift, Mr. Howard's bands have been consistent UIL Concert Competition Sweepstakes Award Winners. He has also been instrumental in several marching band high honors such as BOA Regional Champion, BOA Super Regional Finalist, BOA Super Regional Class Champion, BOA Grand National Champion, multiple invitational marching contest championships, UIL State Marching Contest Finalist, 6A UIL State Marching Contest Bronze Medalist, 6A UIL State Marching Contest Silver Medalist, 5A UIL State Marching Contest Silver Medalist and 4A UIL State Marching Contest Champion. At Vandegrift, Mr. Howard is the director of the Viper Marching Band, Wind Ensemble and Jazz Band.
Aside from being the Director of Bands at VHS, Mr. Howard is an active Leadership Consultant and Workshop Presenter. He has been a facilitator for SASI for the last 11 years. In this time, Mr. Howard has had the opportunity to work with thousands of students and directors from around the United States. As a lead facilitator for SASI, he is heavily involved with the operations of all Drum Major camps as well
as teaching several site-based workshops throughout the summer.
Before coming to Vandegrift, Mr. Howard taught at James E. Taylor High School in Katy, Texas. As Associate Director of the JE Taylor HS Band his responsibilities included directing the Jazz Program, assisting with the marching band, conducting the Concert Band, and coordinating and teaching the drumline. Mr. Howard, a native of Hondo, TX, started his teaching career at Morton Ranch High School,
where he was a band director and helped open the school in 2004. At Morton Ranch, he taught the Concert Band, Jazz Band, assisted with the marching band. Before teaching at Morton Ranch, Mr. Howard was an instructor for the Cedar Park High School Band in Cedar Park, Texas and an instructor for the Madison Scouts Drum and Bugle Corps from Madison, Wisconsin. As a performer, Mr. Howard has
performed with the Madison Scouts Drum and Bugle Corps, the Austin Symphony Orchestra, the Austin Lyric Opera and several bands around the Austin/San Antonio area. Mr. Howard graduated from Texas State University in San Marcos, Suma Cum Laude, with a Bachelor's Degree in Music Education. He lives in Leander with his wife Amber, his daughter, Madison and his son, Justin.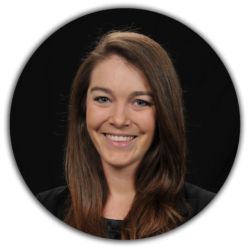 Katherine VanDoren
Associate Director of Bands
Visual Director of the Marching Band
Director of Concert Band 1, Co-Director of Concert Band 2
Private Lesson Coordinator
Region Band Coordinator
512-570-2365  Katherine.VanDoren@leanderisd.org
Katie VanDoren is in her 9th year as a band director at Vandegrift High School in Austin, Texas and her 10th year teaching. Originally from Cedar Park, Texas, Mrs. VanDoren graduated Summa Cum Laude from the University of North Texas with a bachelor's degree in Music Education.
Katie is currently the Assistant Brass Caption Head of the Santa Clara Vanguard Drum and Bugle Corps. Prior to this position, she spent 12 years with Carolina Crown. She joined the brass staff in 2013, after marching with the corps from 2008-2012. Katie also works with the SASI Leadership Faculty, a group of current and former teachers dedicated to developing student leaders. Since 2013, she has enjoyed getting to be a part of the "SASI Experience", an uplifting and empowering environment for both students and staff.
Katie's professional affiliations include the Texas Music Educators Association, the Texas Bandmasters Association, and the Association of Texas Professional Educators. She currently resides in Austin, Texas with her husband Evan and their dog, Cooper, where both enjoy being part of a wonderful community of outstanding music educators.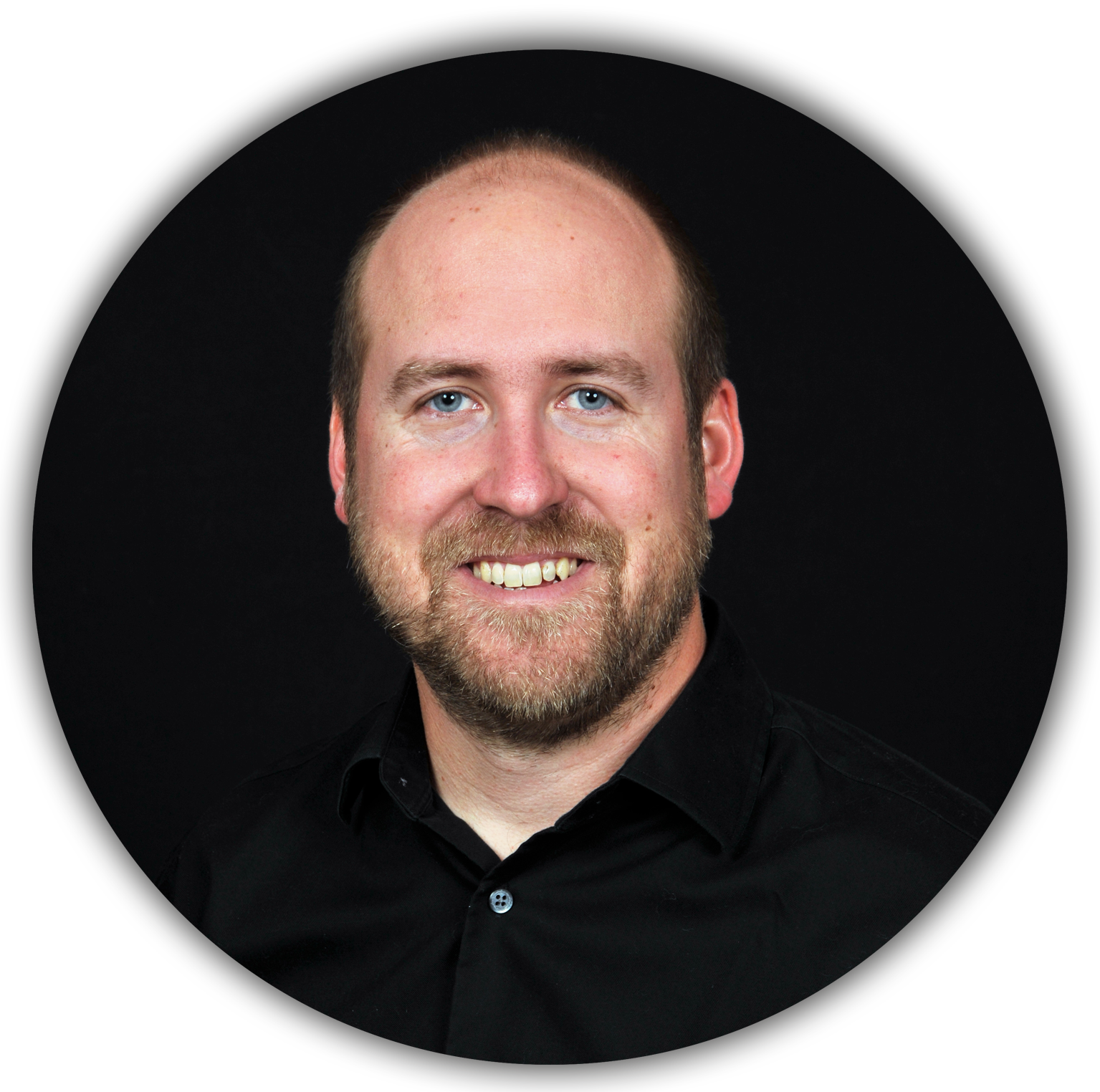 Joe Hobbs
Director of Percussion
Director of All Percussion Activities-Grades 6-12
Program Graphic Design Coordinator
512-570-2360Joe.Hobbs@leanderisd.org
Joe Hobbs is in his 4 th year as the Director of Percussion at Vandegrift High school in
Austin, TX. Under his direction the Drum Line won the Dripping Springs Drum Line
Contest in both 2016 and 2017 as well as the Lone Star Classic in 2018. The Vandegrift percussion ensemble was also selected to perform at the Midwest Band and Orchestra Clinic in 2017. Joe was previously the director of percussion at Newman Smith High School in Carrollton, TX. The Newman Smith drum line won both the Plano Drum Line Contest as well as the Lone Star Drum Line Contest. The Newman Smith Drum Line was also invited to present a Marching percussion clinic at the 2015 PASIC Convention.
Joe is currently the Battery Coordinator for the Bluecoats Drum and Bugle Corps from Canton, Ohio. Joe previously served as the percussion caption head for The Cavaliers Drum and Bugle Corps from Rosemont, IL from 2015-2018. During this time the percussion section saw a radical change in placement going from 10th place in 2015 to 3rd place by 2017. The group also saw over a 95% retention rate during Joe's time leading the caption. Before joining The Cavaliers, Joe served on the percussion staff for the Phantom Regiment Drum and Bugle Corps and the Spirit of Atlanta Drum and Bugle Corps from Atlanta, GA. Joe was also involved with Music City Mystique as a
battery instructor from 2009-2011. He was a member of Southwind Drum and Bugle Corps from 2001-2003. During his time at Southwind, he was named the 2003 DCI I&E Snare drum champion. From 2004-2006 Joe was a member of the Cavaliers snare line. During his time with the Cavaliers, Joe won 2 DCI world championships, 2006 DCI I&E mixed ensemble championship, "Cavalier of the year" and the "Zildjian award" in 2006. Joe received his Music Education degree from Murray State University in Murray, Kentucky. Other teaching experience includes George Rogers Clark High School, Southwind Drum & Bugle Corps, Murray State University, Austin Peay State University,
Mt. Juliet High School, Marshall County High School, and Murray High School. Joe is endorsed by Pearl Drums, Innovative Percussion, and Evans Drumheads.​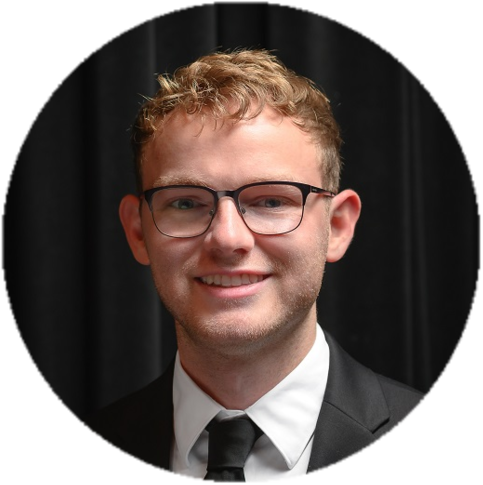 Kyle Norris is in his first year as an Associate Director of Bands at Vandegrift High School in Austin, Texas. He previously taught at Cedar Park Middle School and at Covington Middle School in Austin ISD.
Mr. Norris is originally from Tulsa, Oklahoma, where he attended Union High School. He went on to earn degrees in Music Education and Horn Performance from Oklahoma State University, where he studied horn with Lanette Compton and brass pedagogy with Dr. Ryan Gardner. Mr. Norris performed extensively as a member and section leader of the Wind Ensemble under the direction of Dr. Joseph Missal, the Symphonic Band under the direction of Dr. Doug Henderson, as well as the horn octet, horn quartet, and various other chamber ensembles. For two years, Mr. Norris served as Drum Major for the OSU Cowboy Marching Band. Prior to graduating in 2016, he was named Outstanding Senior Music Education Major.
Mr. Norris is a member of the Brass Staff at the Carolina Crown Drum and Bugle Corps, where he was a member of the mellophone section in 2013 and 2015. In previous summers, he taught on the Brass Staff at the Legends Drum and Bugle Corps and as an education staff member at System Blue.
Outside of school, Mr. Norris stays active as a performer with the Cedar Park Winds, a community band made up primarily of band directors and private lesson teachers from the North Austin area. Mr. Norris's professional affiliations include the Texas Music Educators Association, the Texas Bandmasters Association, and the International Horn Society.